Arkansas Rice Update 4-23-21

Arkansas Rice Update 2021-06
April 23, 2021
Jarrod Hardke and Scott Stiles
"Slingshot, engaged."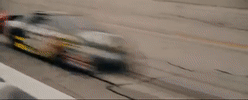 Warp Speed, Mr. Sulu!
Jarrod Hardke
The week everyone has been waiting on finally arrived. The rain event last Friday mostly fizzled out and the majority of the Delta has been able to get up and running at full speed most of this week. More tractors, more drivers, and more daylight seem to be the needs expressed the last few days. Proof yet again that we're never far away from a drought, areas in the state that have missed recent rains can now stand to get a rain Friday/Saturday to return some upper soil moisture. Of course, there are pockets that have caught some pop-up showers or haven't dried completely, so not everyone is perfectly pleased with their progress.
The big talk of the past week of course was the frost event. Luckily for rice it's overall cold tolerant, and without an actual freeze will be just fine. The frost may end up causing some leaf burn appearance on emerged rice or even a week from now you may see striping on the leaf (Fig. 1). This striping will be from the rice tissue that was near the soil line at the time of the frost event. Rice will grow right out of all of these things and keep trucking along.
Planting progress was up to 26% as of this past Monday (Fig. 2). Given all the progress in the state, and yes there are folks done or right there at it, we may be 60-65% planted in Monday's report. Should that jump happen, that will put us right in the middle of the pack of progress for the past 10 years. It could also represent the single largest week-to-week jump since 1992 (46% increase in one week).
We'll certainly take all the progress we've had this week, even more so since the next week looks like a wash. The entire state is staring at large rainfall accumulations starting with today and additional precipitation the middle of next week (Fig. 3). It should go without saying but get those preemergence herbicides out there and activated with these rainfall events. Temperatures are finally expected to be in the 70s and 80s so rice and weeds will be ready to start moving.
With all that's happening, rice acres will still be down for the 2021 season compared to 2020. The question is, will they continue to fall with corn and soybean prices soaring? Rice prices are staying competitive, but individual farm situations will tell the tale.
Fig. 1. Cold injury to rice seedlings that may be observed following the frost event this week.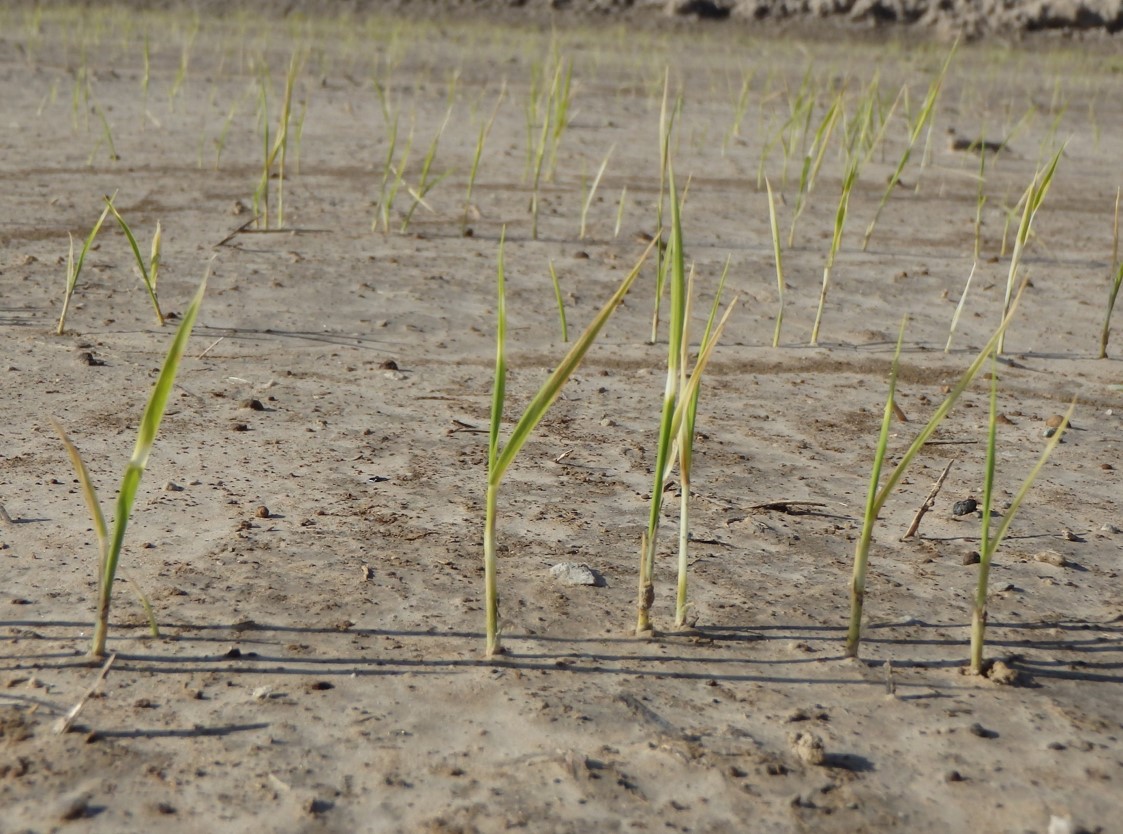 Fig. 2. AR Rice Planting Progress, 2010-2021.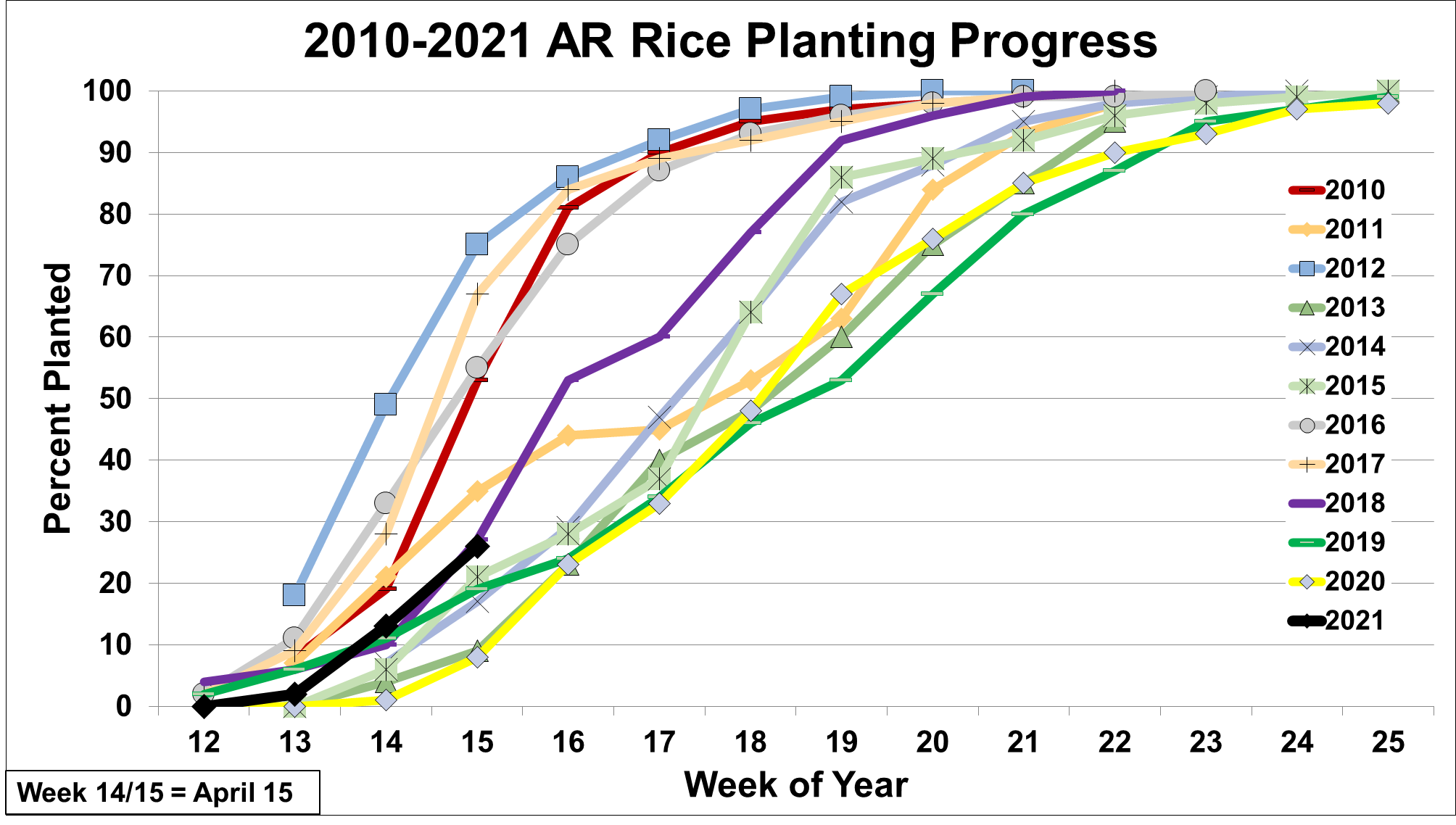 Fig. 3. NOAA 7-day precipitation forecast.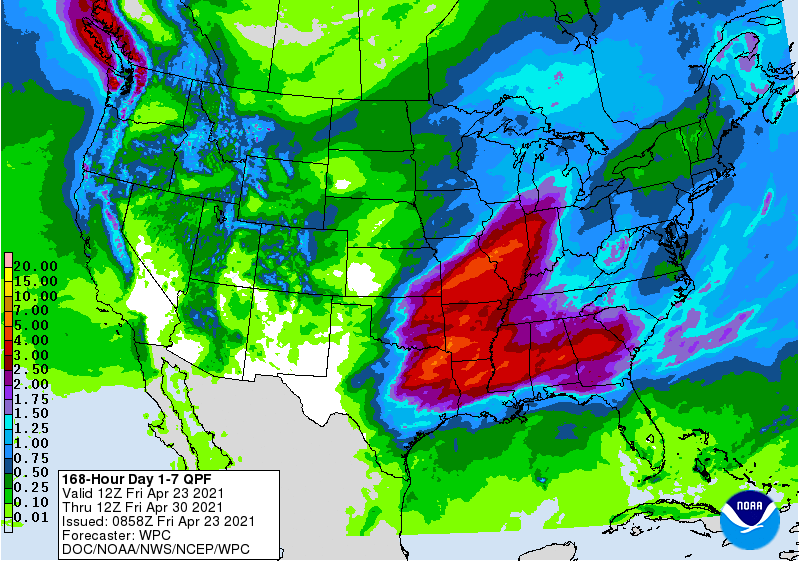 Numbers Game
Jarrod Hardke and Scott Stiles
Speaking of acreage competition between commodities, here is some fun with numbers. Table 1 uses current UA Division of Agriculture operating cost estimates and a producer share value of 80%. Yes, everyone has a different rent structure, but this is a starting point.
Corn is looking like a great option based on current fall prices. Depending on situation and yield potential, rice and soybean remain very competitive with one another. However, overall crop investment and management are key factors as well that could swing the needle in favor of more soybean than rice.

Rice Market Update
Scott Stiles
September rice futures continued higher this week along with the rest of the CBOT grains. The graphs below illustrate the price trends for the major grains since March 30, 2021. New crop corn, wheat, and soybeans have all added over $1/bu following the NASS Prospective Plantings report released on March 31. Recall the findings from the survey resulted in limit moves higher in corn and soybeans. Corn futures have caught fire this month as estimates of Brazil's production continue to fall. From a relative price standpoint, soybeans are losing the acreage battle to corn. For some historical perspective, September corn and November soybeans are now trading at the highest levels since 2013. USDA's current projections for 20/21 corn and soybean ending stocks are also the lowest since 2013.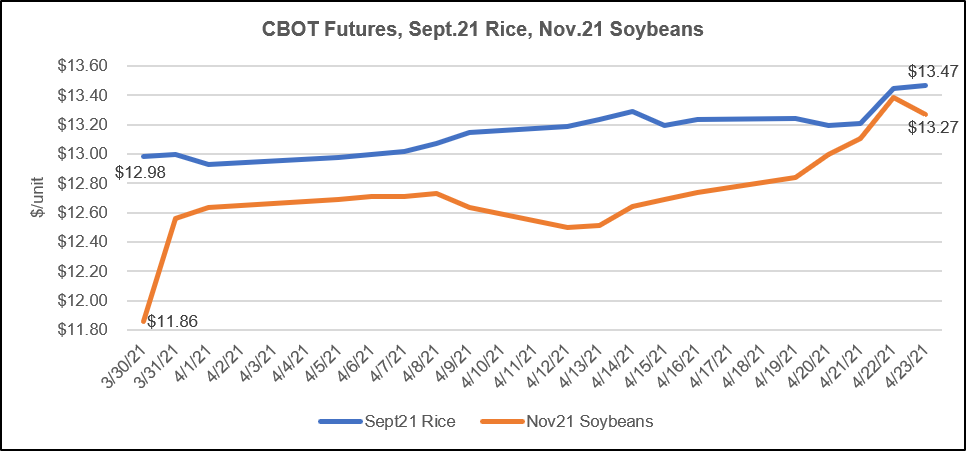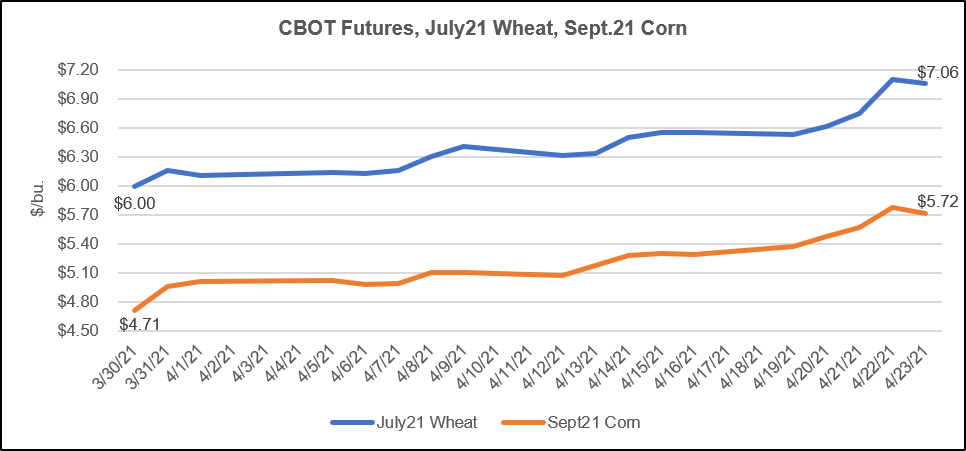 Focusing on rice, Thursday's Export Sales had some positives. Long-grain rough rice sales for the week of April 15 were the highest since late January at 79,661 MT. Mexico and Venezuela were the top buyers taking 83% of total sales for the week. Rough rice shipments were the highest since December 10th at 58,123 MT. Venezuela was the top destination with 95% of the weekly total. Long-grain rough rice sales are 8% ahead of last year. Long-grain milled rice sales continue to lag 30% behind last year.
In the cash rice market as of Thursday's close, fall delivery bids to driers were in the range of $5.84 to $5.90 per bushel. Basis is 16 to 23 cents under September futures. At mills, new crop bids were inching closer to $6 ($5.97) with basis 9 cents under September futures.
Strength in corn, soybeans, and wheat provided spillover support to rice this week. Another supportive factor for grains is the US Dollar weakness. It has been locked in a downtrend for the entire month of April. From a technical perspective, Thursday's 24 cent trading range in September rice took prices through some key resistance (the Oct. 2015 highs at $13.28). Daily trading volume was strong as well on Thursday and open interest increased. A signal that new longs entered the market.
To wrap up, the chart below is a 10-year monthly continuation of the September rice futures contract. With the contract now trading at multi-year highs, some long-term perspective may be helpful in determining future price objectives. Beyond the October 2015 highs surpassed this week, the next layer of chart resistance may be at $13.70 ¾. This price level is a 50% retracement of the move from the September 2011 high of $18.25 ½ to the August 2016 low of $9.16. Further upside in the rice market could be largely driven by the rest of the CBOT grain complex. On its own, September rice is technically overbought (RSI: 75.70) and fairly significant strides were made this week in planting. The market may relax a bit in the week ahead.
CBOT September Rough Rice, Monthly Continuation.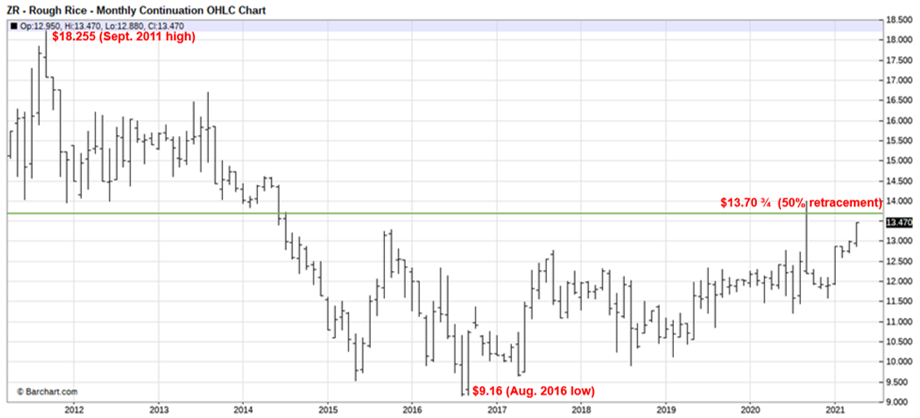 DD50 Rice Management Program is Live
Jarrod Hardke
Rice planting progress is still in the early stages, but we do have rice emerged in the state. With that in mind, the DD50 Rice Management Program is live and ready for fields to be enrolled for the 2021 season. All log-in and producer information has been retained from the 2020 season, so if you used the program last year you can log in just as you did last year. Only field data from 2020 has been removed. Log in and enroll fields here: https://dd50.uada.edu.
Here's an article from last year on the DD50 program: Use the DD50 Rice Management Program to Stay Ahead.
Use the Arkansas Rice Advisor Internet App!
Jarrod Hardke
The Arkansas Rice Advisor site https://riceadvisor.uada.edu functions like an app on your mobile device. There you can readily access the DD50 program, rice seeding rate calculator, drill calibration, fertilizer and N rate calculators, publications, and more.
Additional Information
Arkansas Rice Updates are published periodically to provide timely information and recommendations for rice production in Arkansas. If you would like to be added to this email list, please send your request to rice@uada.edu.
This information will also be posted to the Arkansas Row Crops blog (http://www.arkansas-crops.com/) where additional information from Extension specialists can be found.
More information on rice production, including access to all publications and reports, can be found at http://www.uaex.uada.edu/rice.
Acknowledgements
We sincerely appreciate the support for this publication provided by the rice farmers of Arkansas and administered by the Arkansas Rice Research and Promotion Board.
The authors greatly appreciate the feedback and contributions of all growers, county agents, consultants, and rice industry stakeholders.