Arkansas Rice Update 4-15-22

Arkansas Rice Update 2022-04
April 15, 2022
Jarrod Hardke, Scott Stiles, Nick Bateman, and Ben Thrash
"I met a girl who sang the blues, and I asked her for some happy news, but she just smiled and turned away."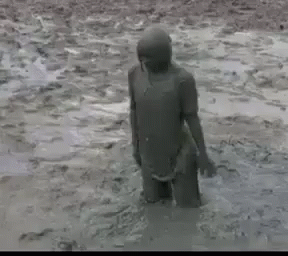 Mud on the Tires
Jarrod Hardke
Some small victories found for a few days this week as rain held off in some areas longer than expected to find more planting opportunity. However, this was still very limited and progress remains well behind average. Planting progress by year is in the figure below. This year is starting out very similar to 2013 and 2020, which is to say similar to the two slowest progress years since 2010. We're likely less than 10% planted at this point (we were at 4% on Monday).
More rain is forecast for this weekend, and it does look like we're in for heavy rain. At some point it can't get any wetter, it can only get deeper. The longer-term outlook suggests that a week from now a window may open up to allow for some real planting progress. Fingers crossed for that window to finally emerge.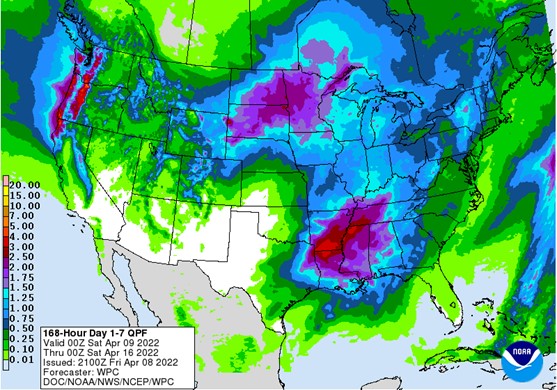 Table 1. U.S. Rice Planting Progress, 2022.
State

April 10, 2022

Last Week

Last Year

5-Yr Avg.

State

Percent Planted

AR

4

2

11

16

CA

-

-

-

-

LA

64

49

67

74

MS

7

3

18

15

MO

1

-

7

8

TX

60

43

68

62
Source: USDA-NASS.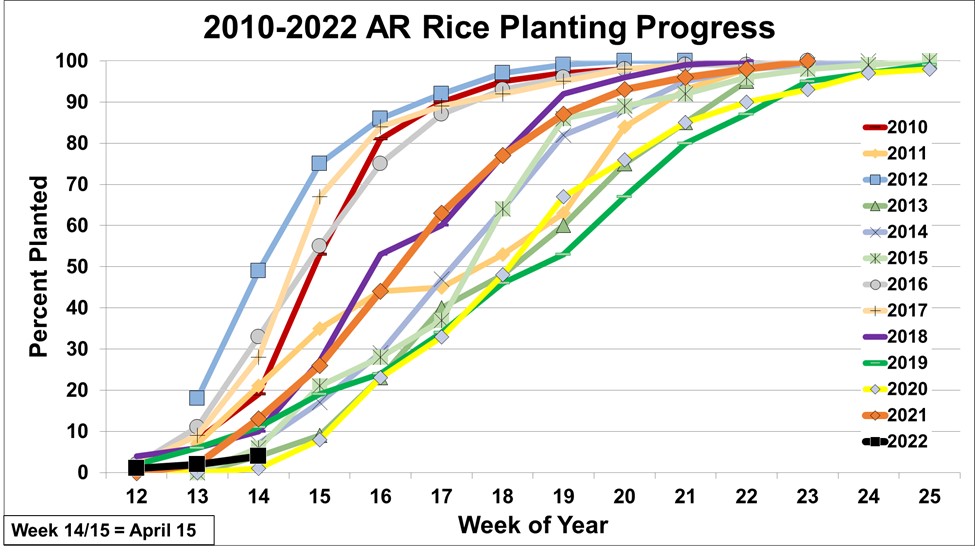 When to Use Combinations of Insecticide Seed Treatments in Rice
Nick Bateman and Ben Thrash
Over the past 5 years we have talked a lot about combinations of insecticide seed treatments and the benefits of combining different seed treatments for control of grape colaspis and rice water weevil. We have been comparing combinations of a neonicotinoid seed treatment (CruiserMaxx Rice or NipsIt Inside) with a diamide seed treatment (Dermacor X-100 or Fortenza) for multiple years now. In our studies when we compare the neonicotinoid seed treatments CruiserMaxx Rice and NipsIt Inside we have observed very little difference in efficacy between the two products. In other words, they both perform equally well. Particularly on grape colaspis. They also provide control of rice water weevil, but neither provide as great of control as Dermacor or Fortenza. In contrast, Dermacor does not provide adequate control of grape colaspis.
Another thing to remember is that CruiserMaxx Rice and NipsIt Inside protect rice for about 28-35 days. Dermacor on the other hand, provides protection 60-70 days after planting or more, with similar results observed for Fortenza. There are some price differences between the two chemistries, and of course if you go with a combination it will be more expensive (Table 2). With combinations of one of the neonics and one of the diamide seed treatments we consistently see an increase in control of rice water weevil, better yields, and increased net returns compared to a neonic or diamide alone (Table 3). We have seen some increased control when combining CruiserMaxx and NipsIt, but it is less consistent than combinations including a diamide seed treatments.
The question we have been asked a lot recently is: Do I need this combination on every acre? The short answer is no, but it's dependent on multiple factors. Planting date and soil texture are the two biggest factors is making this decision.
For rice planted in April, that is more likely to sit in the ground longer and take longer to get to flood, the addition of one of the diamide seed treatments will help tremendously with rice water weevil control. In this planting window there is a much higher likelihood of the neonic seed treatments running out of gas before the flood is applied, which will lead to a reduced control for rice water weevil. For rice planted in May, a neonic seed treatment will typically suffice. At this point rice is usually coming out of the ground quickly and we can manage to get to flood within the 28-35 day window that the neonics last.
Soil texture is another major factor to consider when making seed treatment choices. Soil texture will dictate whether or not grape colaspis will be a concern. Grape colaspis do not occur in heavy clay soil, which is typical rice ground in large portions of Northeast and Southeast Arkansas. In these areas a diamide seed treatment for April plantings, or neonic seed treatment for May plantings should suffice. Grape colaspis is very likely to be found in our finer, loamier soils throughout the Grand Prairie and White River regions, so regardless of planting date we have to have one of the neonic seed treatments on our seed to protect it.
The addition of a diamide seed treatment provides other benefits than just rice water weevil control. This chemistry is excellent on caterpillar pests. We have observed control of fall armyworm 80 days after planting with both diamides. This could have been highly beneficial for a lot of folks last year. We have also observed decreased feeding from rice billbug and increased yields in row rice when combinations of insecticide treatments are used. We are seeing an uptick in rice billbug pressure as we continue to maintain a large row rice footprint in the state. We would suggest if you are planting row rice to add a diamide to your seed.
The bottom line is we need seed treatments in rice to stay profitable, and while it may cost more money, combinations of insecticide seed treatments will pay for themselves in early planted in rice. We can still see benefits in later planted rice from the combinations, but in most cases they are not needed. Production prices are extremely high right now, so we need to be mindful of how we spend our money and be sure to put these combinations of insecticide seed treatments where they belong.
Table 2. Estimated cost of insecticide seed treatments per acre for hybrid and conventional rice.
Cultivar Type

Insecticide Seed Treatment*

Hybrid

20 lb/a seeding rate

Conventional

60 lb/a seeding rate

CruiserMaxx Rice

$4.60

$13.80

NipsIt Inside*

$3.30

$9.00

Dermacor X-100*

$12.00

$18.00

Fortenza*

$7.00

$18.00

*These prices do not include a fungicide package
Table 3. Rice water weevil control, yield benefits, and net returns with insecticide seed treatments in rice, 2018-2021.
| Insecticide Seed Treatment | RWW† Control | Yield‡ | Net Returns§ |
| --- | --- | --- | --- |
| Fungicide Only | 30.7 a | 182.9 e | 910.1 d |
| CrusierMaxx Rice | 15.4 b | 200.6 bcd | 100.9 abc |
| NipsIt Inside | 13.7 bc | 197.7 d | 993.6 bc |
| Dermacor X-100 | 6.0 d | 203.6 abc | 1017.3 abc |
| CruiserMaxx Rice + Dermacor X-100 | 5.9 d | 208.5 a | 1031.2 a |
| NipsIt Inside + Dermacor X-100 | 7.6 d | 205.4 ab | 1020.1 abc |
| Fortenza | 5.7 d | 202.4 bcd | 1010.7 abc |
| CruiserMaxx Rice + Fortenza | 6.3 d | 204.5 abc | 1011.0 abc |
| NipsIt Inside + Fortenza | 5.9 d | 205.5 ab | 1024.0 ab |
| CruiserMaxx Rice + NipsIt Inside | 9.8 cd | 199.8 cd | 989.4 c |
| p-value | <0.01 | <0.01 | <0.01 |
Means followed by the same letter are not significantly different at an alpha level of 0.05
†Rice water weevil/3 cores
‡Bushels/acre
§USD/acre
Prevented Planting Decisions
Jarrod Hardke and Scott Stiles
With heavy rainfall this week and more expected over the weekend, discussions surrounding running into prevented planting have started to pick up. While for rice we still have until May 25, corn is only April 25 for much of the state. It is a good time to be thinking about contingency plans should we start running into these dates with ground still not planted.
One important note is that, regardless of commodity, if a producer collects a prevented planting payment and does not plant a second crop, no yield history is counted for that year and the Actual Production History (APH) yield for that unit is not affected for the following year. HOWEVER, if a 35% prevented planting payment is collected and a second crop planted, the yield history on any prevented planting acres for the following year will be calculated as 60% of the existing APH yield for that unit. OR you can forego the prevented planting payment altogether and instead switch the indemnity to a second crop and plant immediately.
This goes for all commodities. Keep the short-term and long-term pros and cons in mind when making these decisions. Table 4 below contains prevented planting dates for major row crops.
Table 4. Crop insurance planting dates, Arkansas.
Corn

Rice

Soybean

Full Season

Soybean

Double Crop

Cotton

Earliest Planting Date

March 11

April 1

April 16

April 16

--

Final Planting Date

April 25

May 1*

May 25

June 15

June 25

May 20†

May 25

End of Late Planting Period

May 10

May 16*

June 9

July 10

July 15

June 4†

June 9
* Corn: May 1 is the final planting date for Clay, Craighead, Greene, Independence, Jackson, Lawrence, Mississippi, Poinsett, and Randolph Counties while May 16 is the end of the late planting period for these counties. All other counties are the April 25 and May 10 dates.
† Cotton: May 20 is the final planting date for Clay, Craighead, Crittenden, Cross, Greene, Independence, Jackson, Lawrence, Mississippi, Poinsett, Randolph, St. Francis, and Woodruff Counties while June 4 is the end of the late planting period for these counties. All other counties are the May 25 and June 9 dates.
Numbers Game
Jarrod Hardke and Scott Stiles
Fun with numbers as the commodity debate continues along with planting progress delays. Table 5 uses current UA System Division of Agriculture operating cost estimates, a lower estimate where some producers captured lower fertilizer and fuel prices, and a producer share of 75%. This is a starting point, knowing that every operation has different input costs and rent structures.
Cotton is king in this table, though it is not as easy of a commodity to rotate to. At current prices, corn looks good whether at the lower or higher operating cost level. Soybean continues to look good, but lags behind corn at higher input costs. Rice in general has a tougher road unless some inputs were locked in at lower levels. Using different yields will certainly also change the picture, as will different commodity prices as some have priced portions of their crops along the way meaning the listed prices may not capture the whole-farm economics.
Table 5. Estimated Returns and Break-even Yields at Selected Operating Cost Levels.
| Crop | Operating Cost | Producer Share | Yield | Price | Returns Over Operating Costs | Break-even Yield |
| --- | --- | --- | --- | --- | --- | --- |
| Rice (Hybrid) | $883.16 | 75% | 190 | $7.25 | $149.97 | 163 |
| Rice (Hybrid) | $990.27 | 75% | 190 | $7.25 | $42.86 | 183 |
| Rice (Variety) | $800.62 | 75% | 170 | $7.25 | $123.76 | 148 |
| Rice (Variety) | $907.73 | 75% | 170 | $7.25 | $16.65 | 167 |
| Soybean | $460.68 | 75% | 55 | $15.01 | $158.48 | 41 |
| Soybean | $492.16 | 75% | 55 | $15.01 | $127.00 | 44 |
| Corn | $689.28 | 75% | 190 | $7.48 | $280.53 | 140 |
| Corn | $887.60 | 75% | 190 | $7.48 | $178.30 | 159 |
| Cotton | $689.28 | 75% | 1200 | $1.22 | $408.72 | 754 |
| Cotton | $752.58 | 75% | 1200 | $1.22 | $345.42 | 823 |
As mentioned, individual farm returns will be highly influence by the timing of key input purchases, particularly fuel and fertilizer, rental terms, and commodity marketing decision. We encourage producers to evaluate comparative crop returns using their historical yields, 2022 input costs, and other factors unique to their operation.
Updated 2022 Cost of Production Estimates can be found on the University of Arkansas' Cooperative Extension Service website at this link: 2022 Crop Production Budgets. Budgets for the major row crops are available for download in Microsoft Excel format.
Rice Market Update
Scott Stiles
In a shortened week of trading, CBOT rice futures didn't disappoint. The September '22 contract broke through key resistance Thursday, gained 40 cents, and made a new contract high. Thursday's close at $16.47 places the September contract at its highest level since August 2013.
CBOT September Rice Futures, 10-Year Monthly Continuation.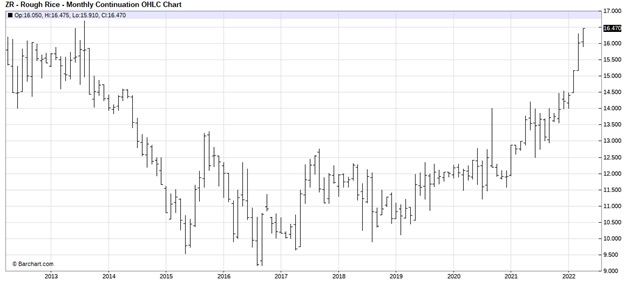 The findings in Thursday's Export Sales report were not a major market driver. However, last week's long-grain milled sales were the best seen in six weeks, with notable sales to Colombia and Saudi Arabia. Monday's Crop Progress report kept the rice market supported this week along with widespread heavy rain across the state Wednesday. More rain is in the weekend forecast. There won't be a great deal of change in Midsouth planting progress next Monday.
Additional support for the rice market this week came from competing crops. September corn gained 21 cents this week, closing Thursday at $7.48—highest since September 2012. Likely more of a competitor for rice acres is $15 November soybeans. December cotton trades at $1.22, but who can afford to get in the cotton business, right? "Stick with what you know" is great business advice.
Easter Weekend Trading Hours:
Friday (4/15/22): Grain, Energy, and Livestock markets CLOSED.
Sunday (4/17/22): Grains open at 7:00 pm
Fertilizer:
The news that gained the most attention this week was Union Pacific's decision to limit customer-owned railcars on its network. The mandated reduction in railcar volume will begin next week. As one of 30 companies affected by this plan, CF Industries was told to reduce its shipments by nearly 20%. Products that will be affected include urea and urea ammonium nitrate (UAN) as well as diesel exhaust fluid (DEF). CF Industries is the largest producer of urea, UAN and DEF in North America.
More details at this link: CF Industries: Union Pacific Curtails Fertilizer Shipments, Delaying Deliveries and Preventing New Rail Orders from Being Taken
DD50 Rice Management Program is Live
The DD50 Rice Management Program is live and ready for fields to be enrolled for the 2022 season. All log-in and producer information has been retained from the 2021 season, so if you used the program last year you can log in just as you did last year. Log in and enroll fields here: https://dd50.uada.edu.
Use the Arkansas Rice Advisor Internet App!
The Arkansas Rice Advisor site https://riceadvisor.uada.edu functions like an app on your mobile device. There you can readily access the DD50 program, rice seeding rate calculator, drill calibration, fertilizer and N rate calculators, publications, and more.
Additional Information
Arkansas Rice Updates are published periodically to provide timely information and recommendations for rice production in Arkansas. If you would like to be added to this email list, please send your request to rice@uada.edu.
This information will also be posted to the Arkansas Row Crops blog (http://www.arkansas-crops.com/) where additional information from Extension specialists can be found.
More information on rice production, including access to all publications and reports, can be found at http://www.uaex.uada.edu/rice.
Acknowledgements
We sincerely appreciate the support for this publication provided by the rice farmers of Arkansas and administered by the Arkansas Rice Research and Promotion Board.
The authors greatly appreciate the feedback and contributions of all growers, county agents, consultants, and rice industry stakeholders.
| Specialist | Area | Phone Number | Email |
| --- | --- | --- | --- |
| Jarrod Hardke | Rice Extension Agronomist | 501-772-1714 | |
| Tom Barber | Extension Weed Scientist | 501-944-0549 | |
| Nick Bateman | Extension Entomologist | 870-456-8486 | |
| Tommy Butts | Extension Weed Scientist | 501-804-7314 | |
| Ralph Mazzanti | Rice Verification Coordinator | 870-659-5507 | |
| Trent Roberts | Extension Soil Fertility | 479-935-6546 | |
| Scott Stiles | Extension Economist | 870-219-8608 | |
| Yeshi Wamishe | Extension Rice Pathologist | 870-659-6864 | |